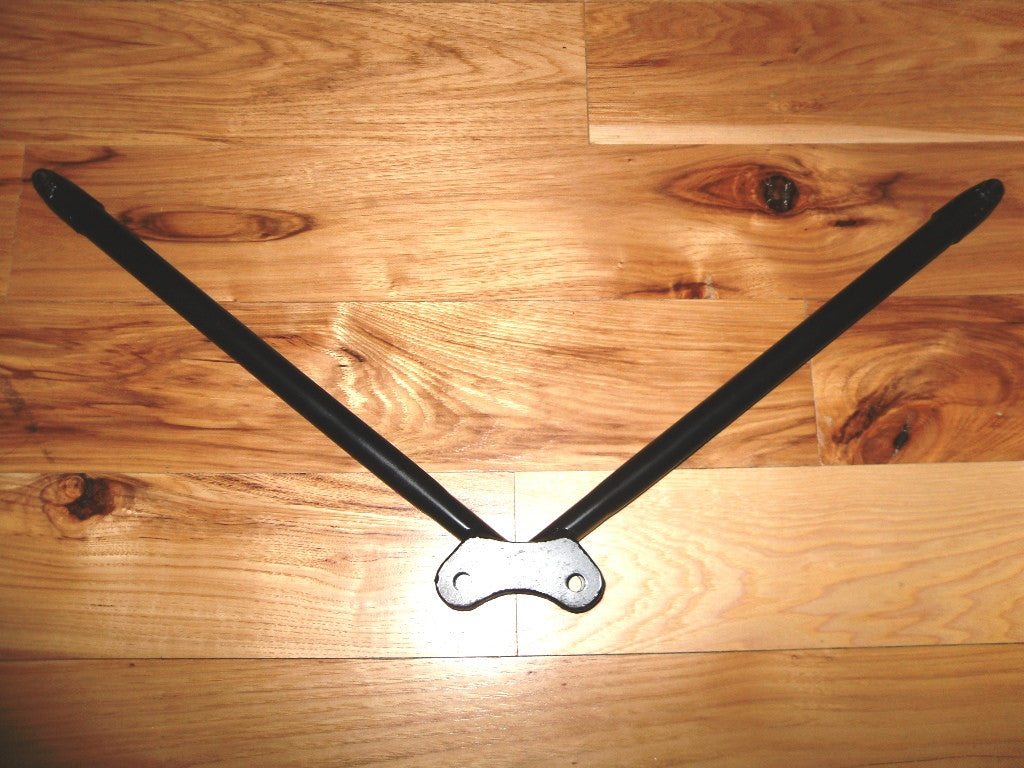 Piper J-3 Style Landing Gear Vee Cabane
Experimental Use Only. Duplicate Parts.
There were two different sizes of top bolts over the years.  The pre-war style had the smaller 1/4" diameter top bolts, and the post war had the larger diameter 5/16" bolts.
P/N EXP21-09  - Duplicate Part as used on J-3  series s/n 2315 to s/n 8277 except s/n 2316, 2332, and 2353.  Uses 1/4" diameter top bolts.
P/N EXP30602-00 - Duplicate Part as used on Piper J-3 (serial numbers 8278 and up; required on J-3's upgraded to 1220 gross weight), PA-11, and Piper PA-18 (serial numbers 1 through 3780)